2017 Master Workshop by Khaled & Sherif!
13 to 17 July 2017 - International Dance Master Khaled Mahmoud & veteran drummer Sherif presents:
Workshop on Oriental Dance Culture, History & Arts**
Wondering about how Middle Eastern dance Rhythms came about? The origins of Baladi and Mejense? Their signature movements and their meaning?
Enrich your understanding and depth of Middle Eastern dance as Masters Khaled and Sherif shed light on the meaning and evolution of this ancient Art. This is a unique series of workshops you have never attended before!
(**Special rates available before 01 Apr 2017 - see poster for details!)
Jointly organized by Bellydance Extraordinaire, Maia Amani & Fatema Raks.
WhatsApp: +65 9126-3420 / +65 8333-1583
info@bellydanceextraordinaire.com
www.bellydanceextraordinaire.com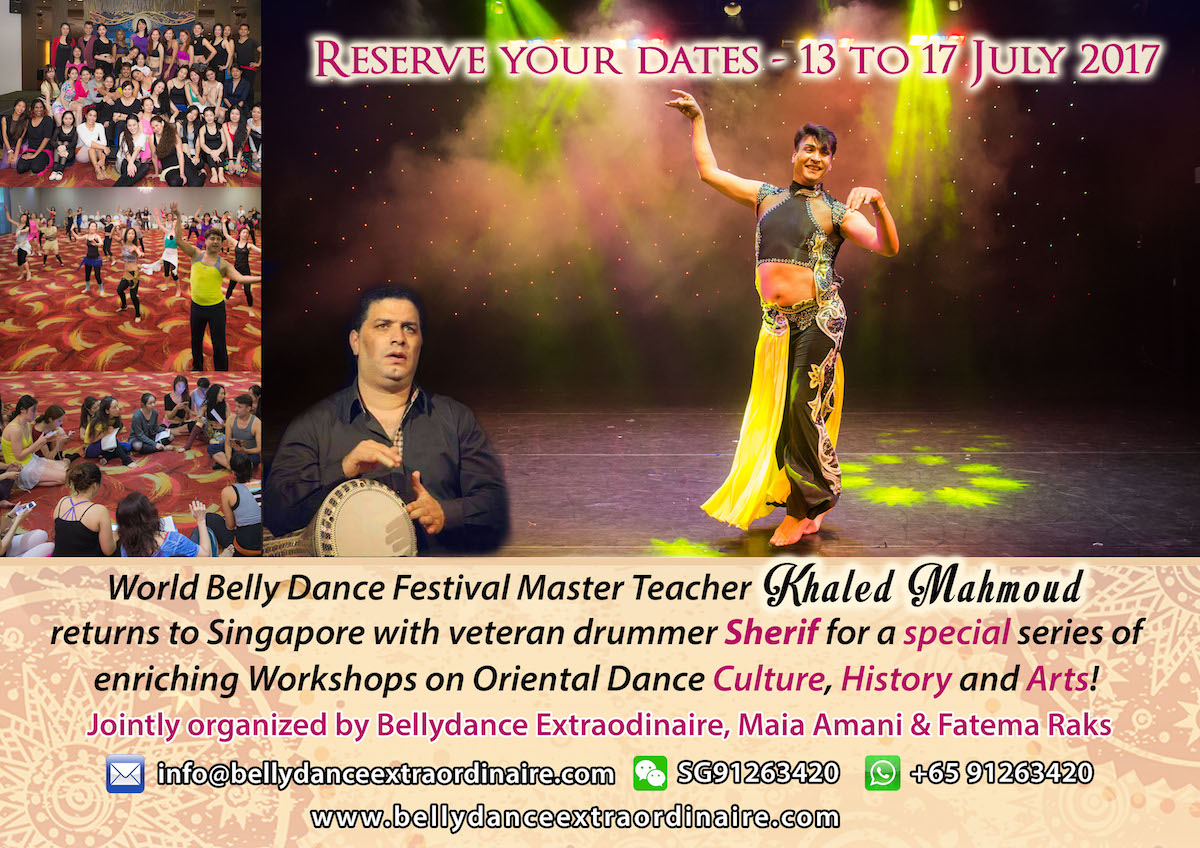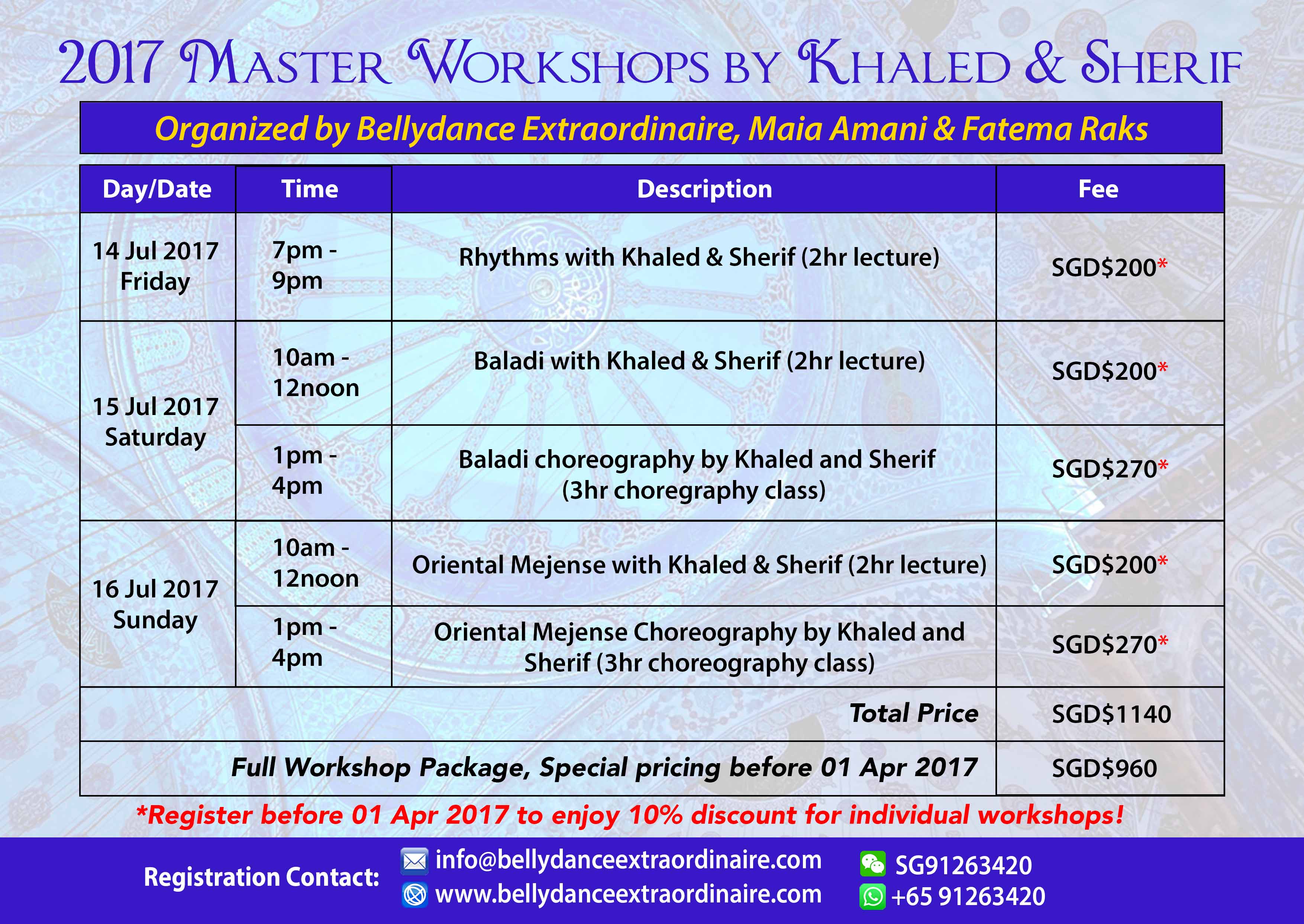 新加坡非凡舞蹈学院

390 Victoria Street, 03-35/36 Golden Landmark, Singapore, 188061

+65 9126 3420 (Eng) / +65 8333 1583 (中文)

+65 6533 1392

SG91263420