BellyTechnique Program taught by World Belly Dance Champions
Our BellyTechnique Program is designed with newcomers, beginners & dance enthusiasts in mind - combing the best of both techniques & choreography. It's the best and fastest way to learn the essence of bellydancing.

Classes are conducted by our world-champion instructors, students are guided step-by-step from simple to elaborate techniques & combinations.

Learn how to understand different types of Oriental music and improve your mental agility. Adapt your moves easily into beautiful choreographies.

A wide variety of styles will be introduced, from modern bellydance, shaabi, khaleegi, veil dance, to Bollywood & more.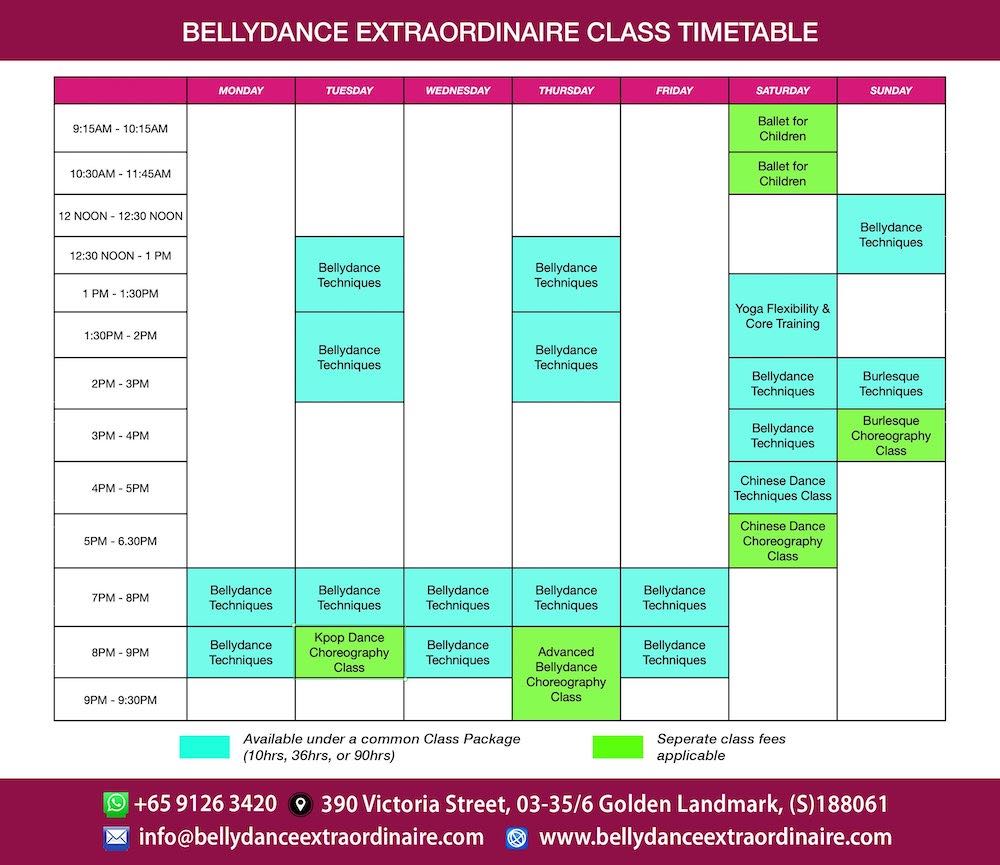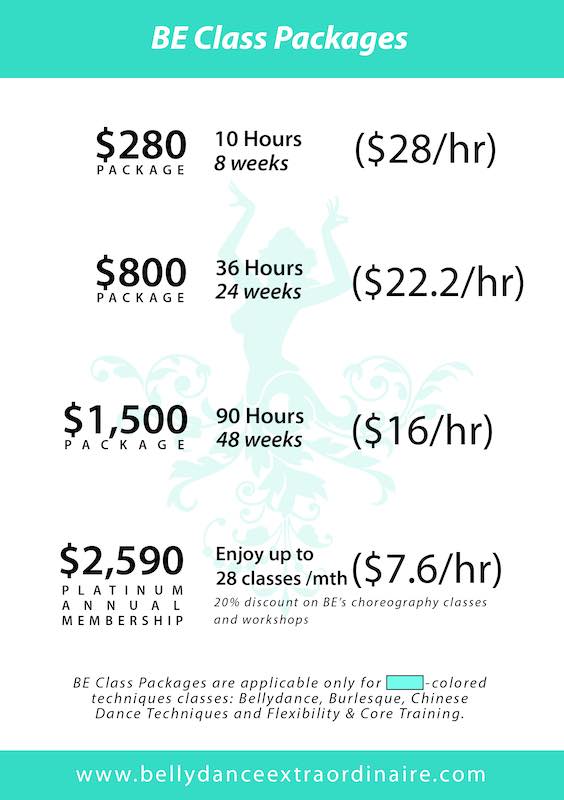 (All days & timing are Singapore-specific, +8 GMT)
Welcome to join ONLINE via live-streaming or IN-PERSON at our studio. Trial class available too!
To register, WhatsApp us @ 91263420 (Attendance by registration only)
Our Classes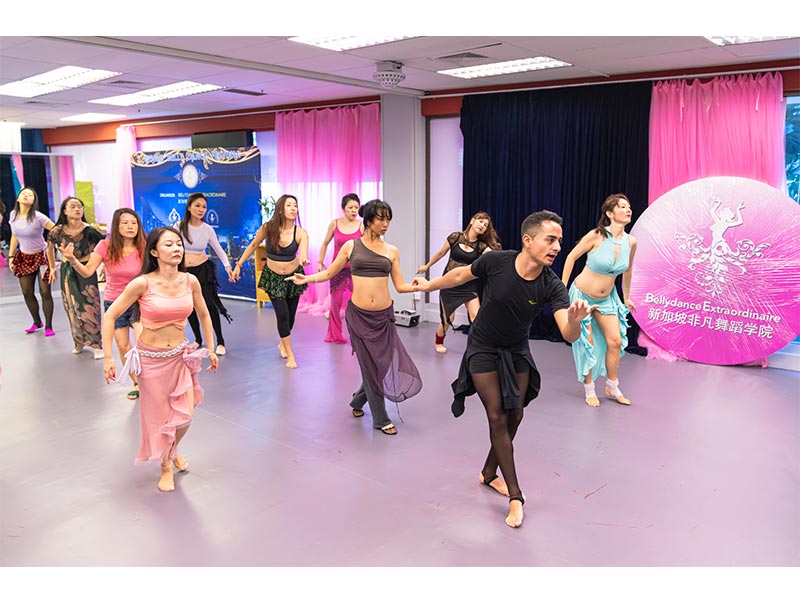 Bellydance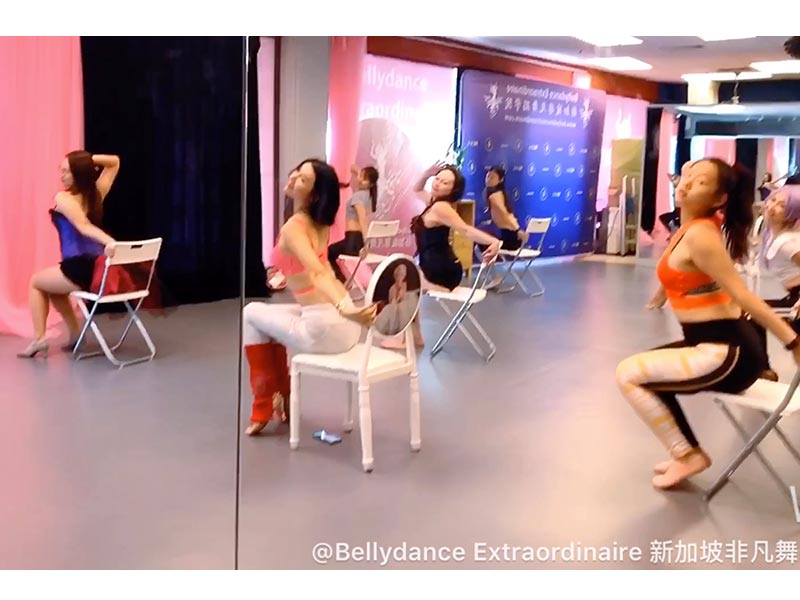 Burlesque / Cabaret
Ballet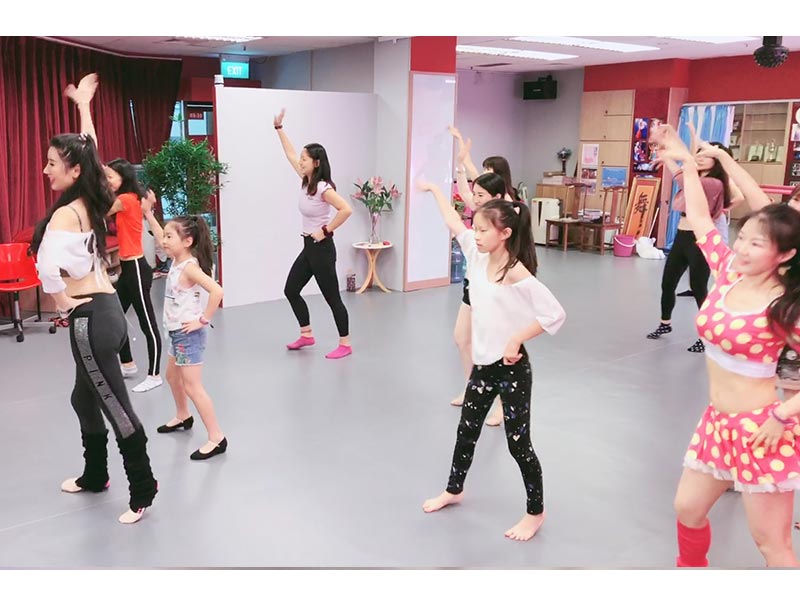 Hip-Hop / Kpop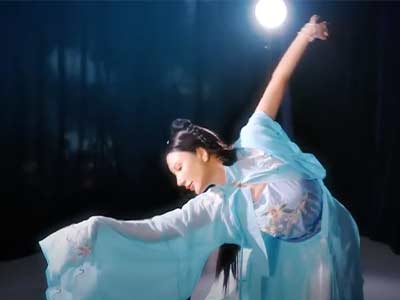 Chinese Fusion Dance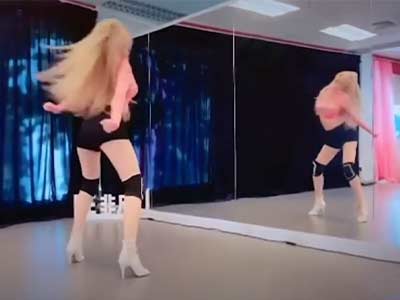 Heels Dance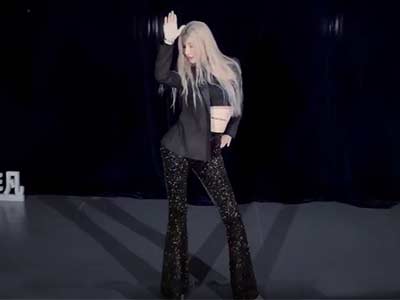 Whacking
Burlesque for Beginners
Burlesque is a fun and sexy dance, perfect for those who want to learn sensual movements and bring out their feminine charm. Burlesque dance classes (techniques & choreography classes) take place on Sundays 2pm to 3pm/ 3pm to 4pm.
Techniques classes introduce you to core movements and execution. Choreography classes feature routines using chairs, feather fans, feather boas, and floor works. Our classes are suitable for students who have little or no dance background as step by step instructions and coaching are provided during classes.
Learn with us and there are many opportunities to perform online!
Contact us @ 91263420 to book a trial class.
Our Dance Styles
To hire our professional dancers for your event, contact +65 9126 3420 (WhatsApp)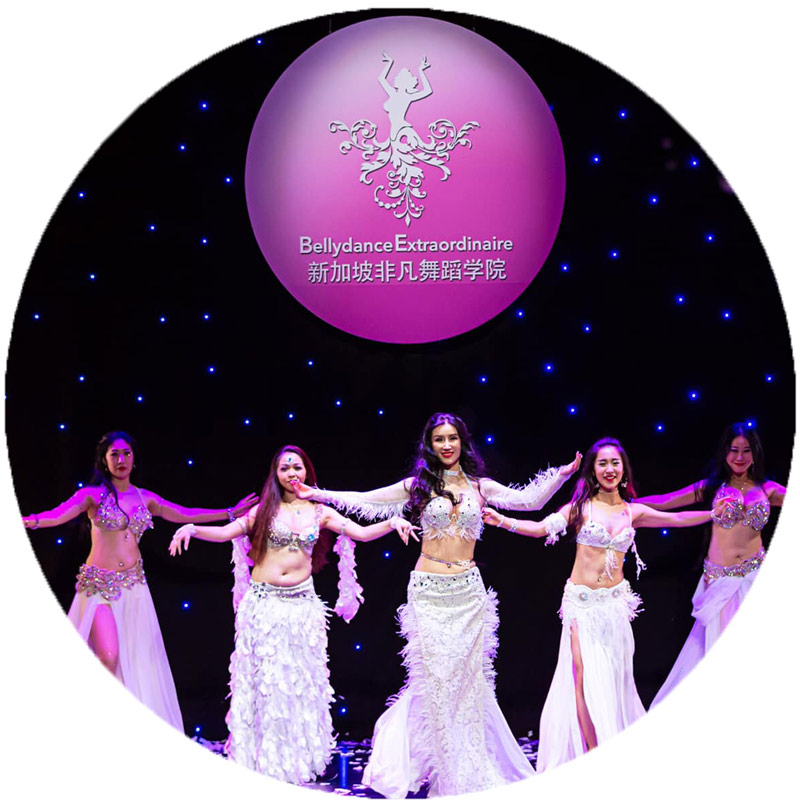 Authentic Bellydance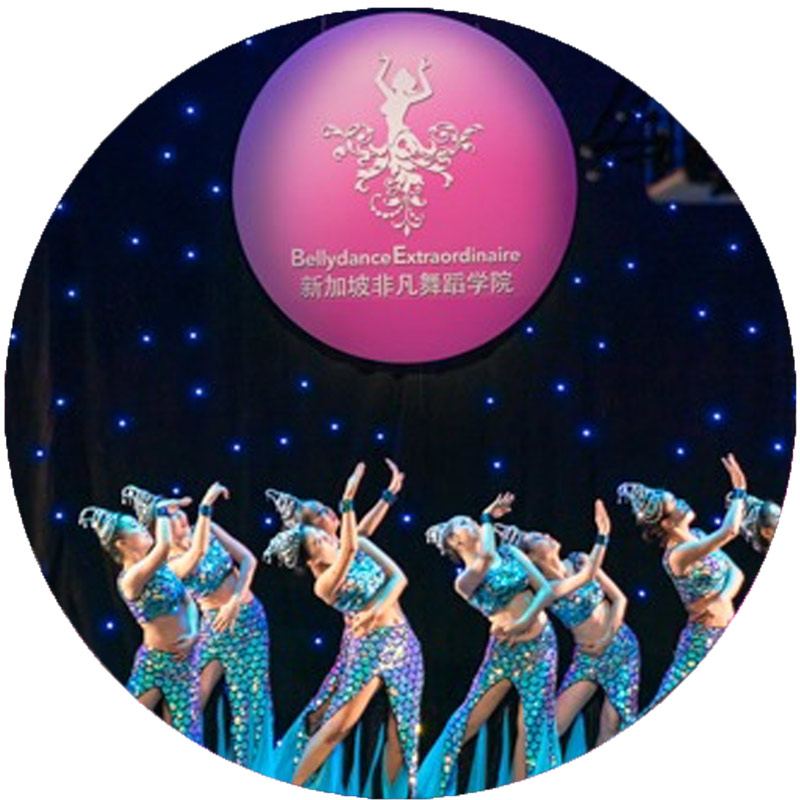 Chinese Fusion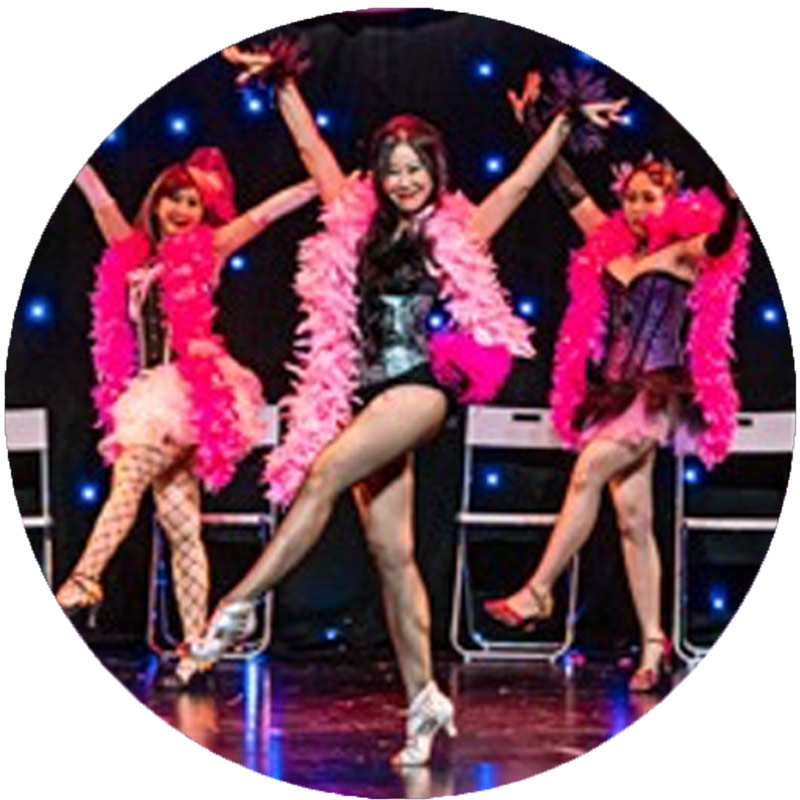 Burlesque / Cabaret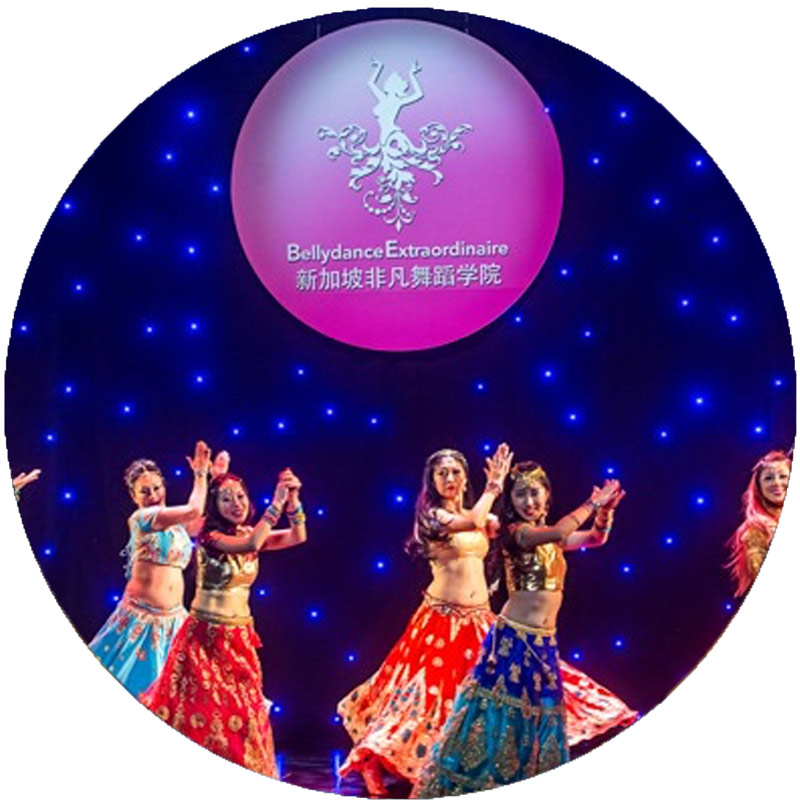 Bollywood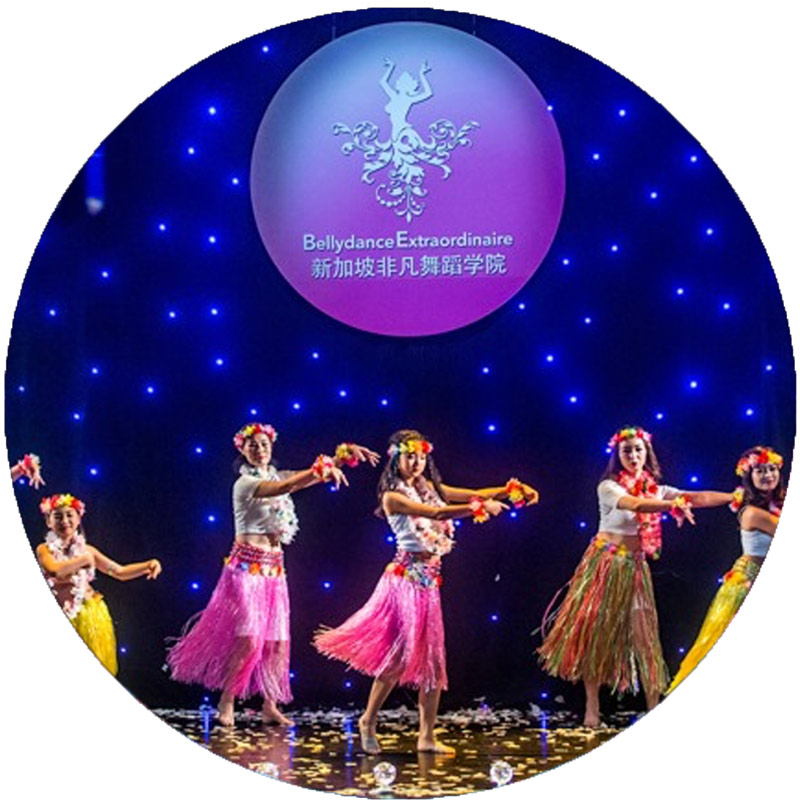 Hawaiian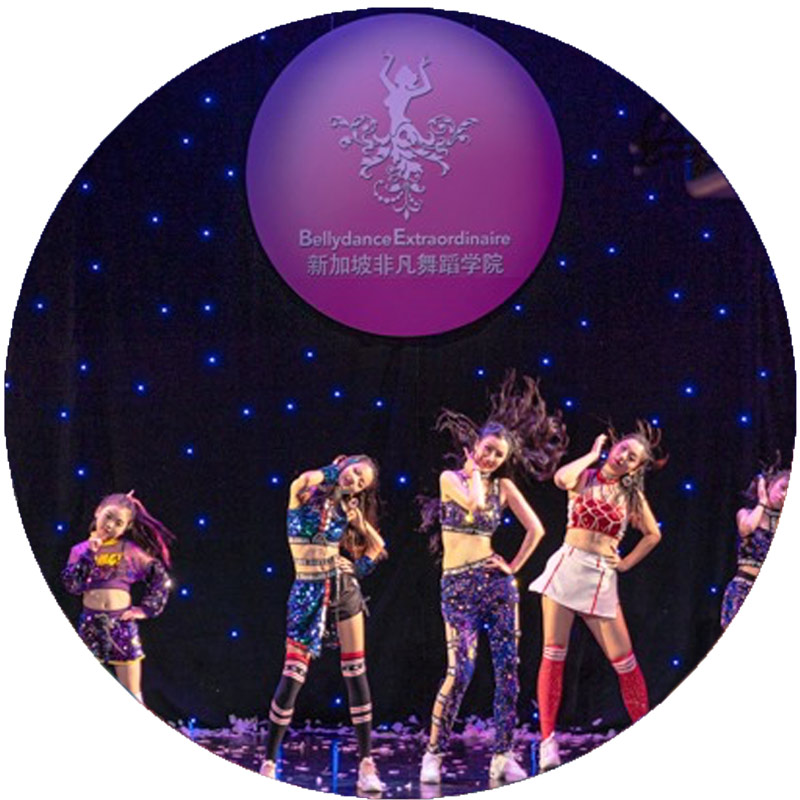 Kpop / Hip-Hop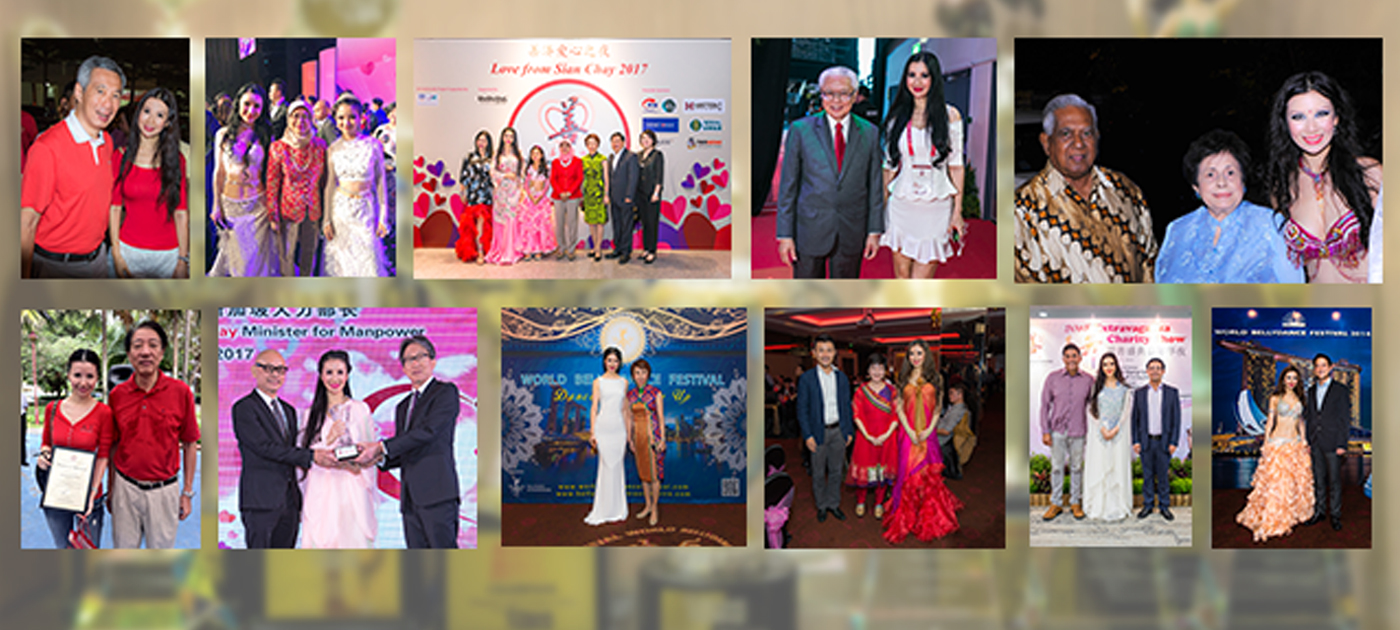 Our Clients & Students say...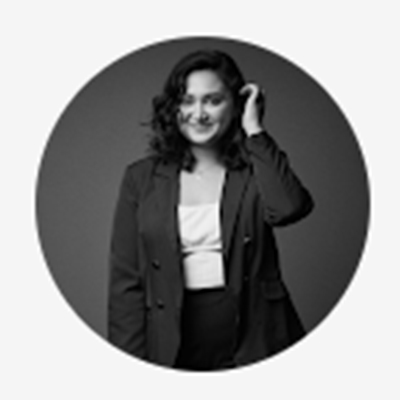 Been taking bellydancing classes with Jamila since early May and I've learnt so much! I have a knee injury and was quite scared to start dancing again, however Jamila is really nice and takes into account my injuries when we're dancing. I recently did 2 one on one choreography classes with Jamila in preparation for my Masters audition and she was very thorough. In just 2 hours we prepared an entire 3+ minute choreography that I am very confident in, despite my lack of abilities (and muscles).

Overall, I would highly recommend Bellydance Extraordinaire to everyone, regardless of experience, age or injuries!! [Dana]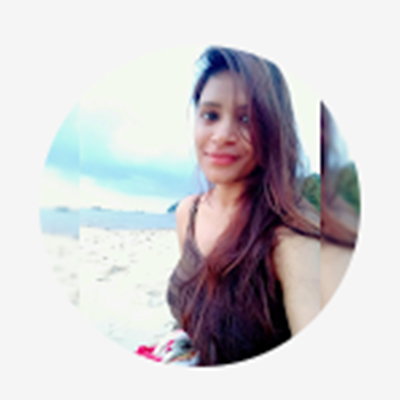 I absolutely love these classes. Jamila is just so amazing, she is a very graceful dancer and a great and patient teacher. Every class, there are new steps and new choreographies. She focuses on every student and makes the classes extemely fun and enjoyable at the same time. She makes you learn beautiful poses. For me, this is like medidation and major stress buster. And must be the best belly dance class in Singapore. I am very happy with my association with this class and will continue to be a part of it. Also, other students are super friendly and fun to hang out and dance together with :) i wish i could give more than 5 stars. [Preeti]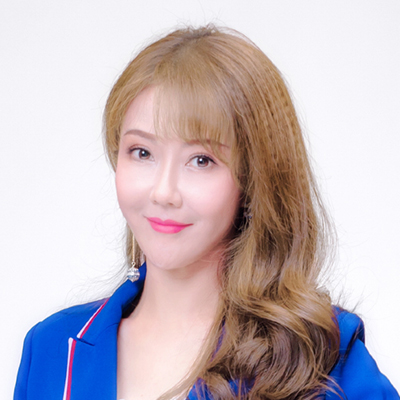 不知不觉我已经在非凡学习了有7年之久,在这里我的收获不仅仅是"舞越跳越好,人越来越好看"能够形容的。

在非凡,我学习了肚皮舞、华族舞、Burlesque、Exotic dance.

不断的学习丰富了我对艺术的了解和体会,也认识了很多优秀的老师和同学,这是一个能让我"越变越好"的平台,不断提升我的生活品质并且也是我生命中珍贵的火花!

[Christina]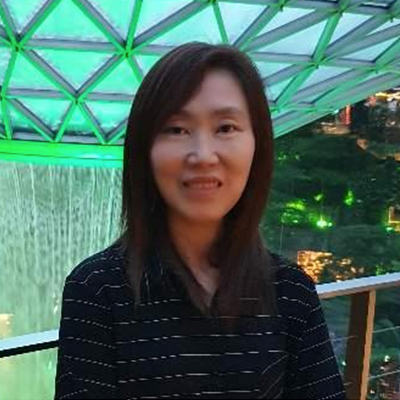 기본적인 테크닉을 다양한 안무와 음악과 같이 배워요. 같은 동작을 다양한 안무로 응용을해서 반복하는것 같지않으면서 지루하지도 않고. 자밀라가 동작보여주고 우리끼리 연습이 아니라 자밀라랑 같이 계속 반복 연습이라서 나처럼 느려도 자밀라의 동작을 계속보면서 따라하니까 자밀라의 정확한 동작과 내동작의 차이점을 알게되더라고요. 처음 10번정도 하고나서는 어덯해 해야지 동작이 정확하고 이쁘구나하고 알겠어요. 동작이 안되면 자밀라가 자세하게 개인적으로 가르쳐주기도 하고요. 같이배우는 다른 사람들과의 분위기도 좋아요. 여러가지 다른 댄스도 있어서 시간이 되면 밸리댄스 말고도 다른 댄스나 요가를 배울수도 있고 강력 추천합니다. [Hannah]

Translation> Learn basic techniques along with various choreography and music. It doesn't seem like repeating the same movement with various choreography, and it's not boring. Jamila showed me the moves and it was not a practice between us, but repeated practice with Jamila, so even if I was slow like me, I kept watching and imitating Jamila's movements. After doing it for the first time about 10 times, you have to be careful, but I know that the movements are accurate and pretty. If it doesn't work, Jamila personally teaches me in detail. I also like the atmosphere with other people I study with. There are many other dances, so if you have time, you can learn other dances or yoga besides belly dance, and I highly recommend it.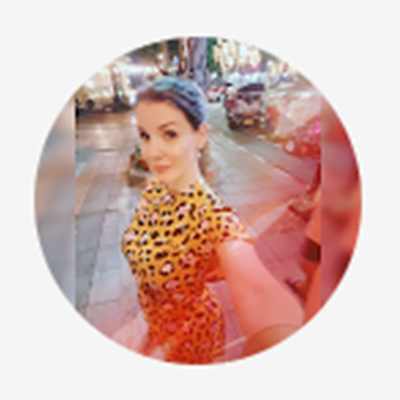 High-quality and exciting dance classes! I 100% recommend Jamila! She is such a fun and caring instructor while being really attentive to each student's form, posture and varying dance abilities. Bellydance Extraordinare is also really good at connecting dancers socially, and it is is such a wonderful group of ladies! [Sara]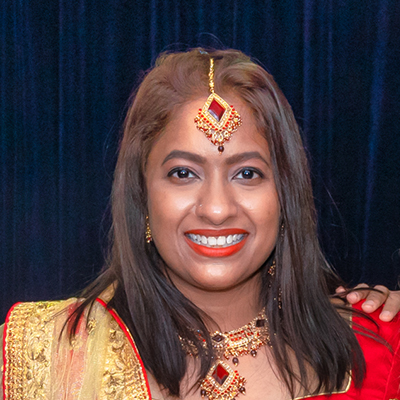 Simply love everything about BE!! Jamila is very patient, encouraging during class, she helps me correct my posture and show each and every move patiently. I feel very motivated and I Love every moment with Bellydance Extraordinaire, and it's more than a dance school, it's where I met beautiful sisters who share the same love for dance!! [Loges]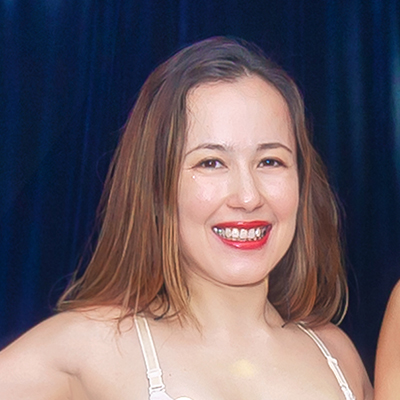 It's not just a dance studio, but community of amazing individuals who love dancing, learn from each other and support! Jamilya is extraordinary teacher who can find approach to anyone. Loving my time here![Nailya]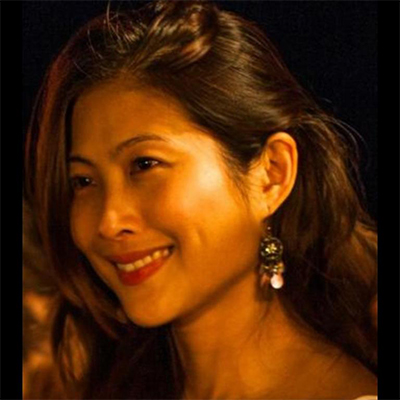 Jamila is a beautiful dancer and wonderful teacher. classes are good for every level as she is able to cater to different levels during class. [Sharon]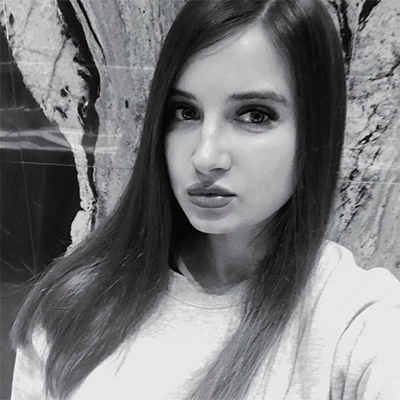 This is the best dance school in the entire Singapore! The instructors were amazingly friendly and very skilled. The classes were organized in very convenient hours. The communication was the best and I felt very welcome there all the time. They also offered virtual classes for those interested. On the weekends there were special classes with extra party like free dance shows. I have learnt a lot and I would definitely go there again once I am back in Singapore. [Agnieszka]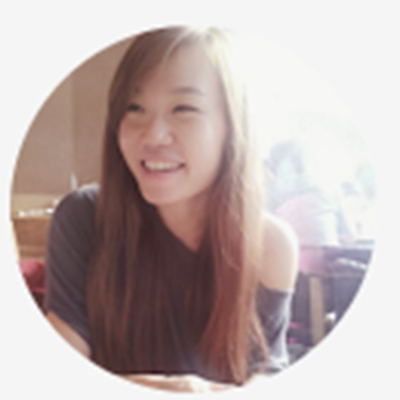 Classes are really great, fun, upbeat, and very well conducted to suit all levels. I like that instructor, Jamila explains all the variations of ethnic dancing with fervor, and incorporates mini drills into choreography to help us get the right moves. Expect to sweat a little, groove along and enjoy a lot! [Peggy]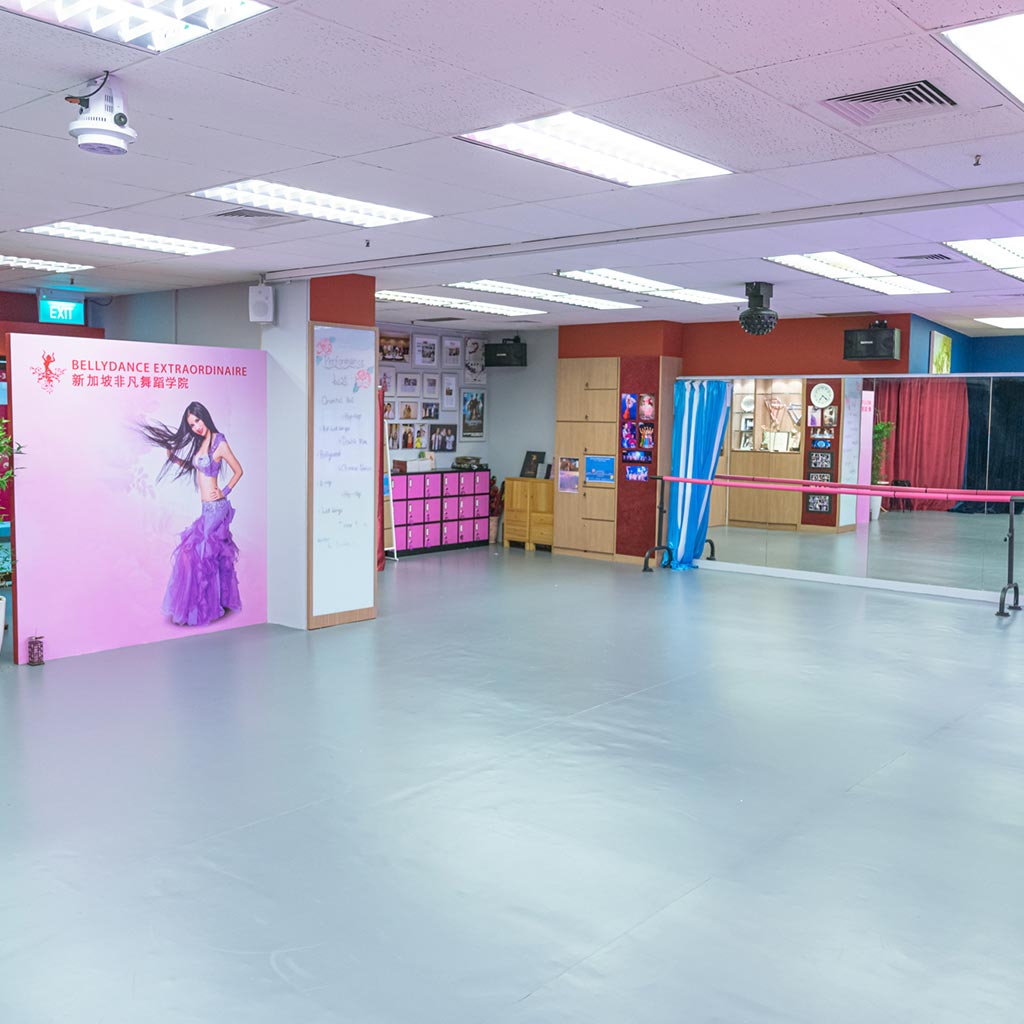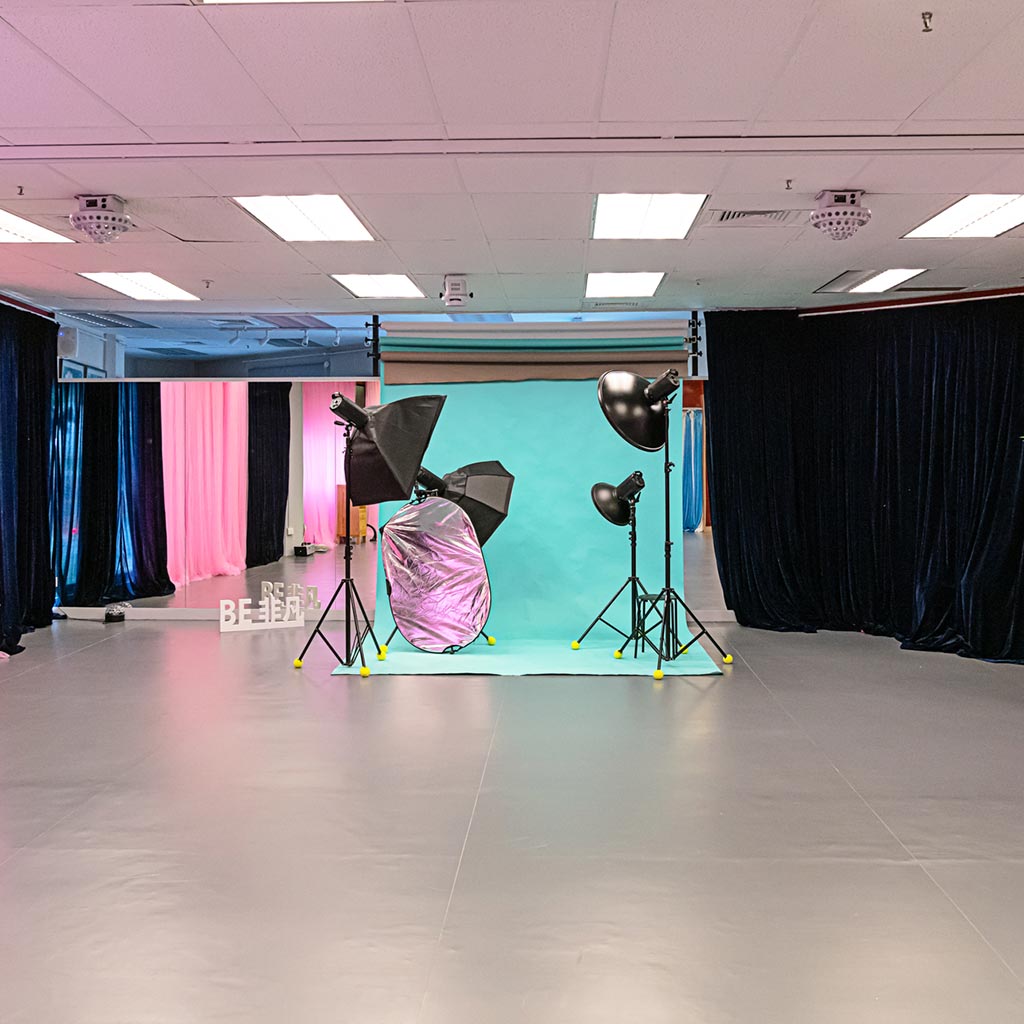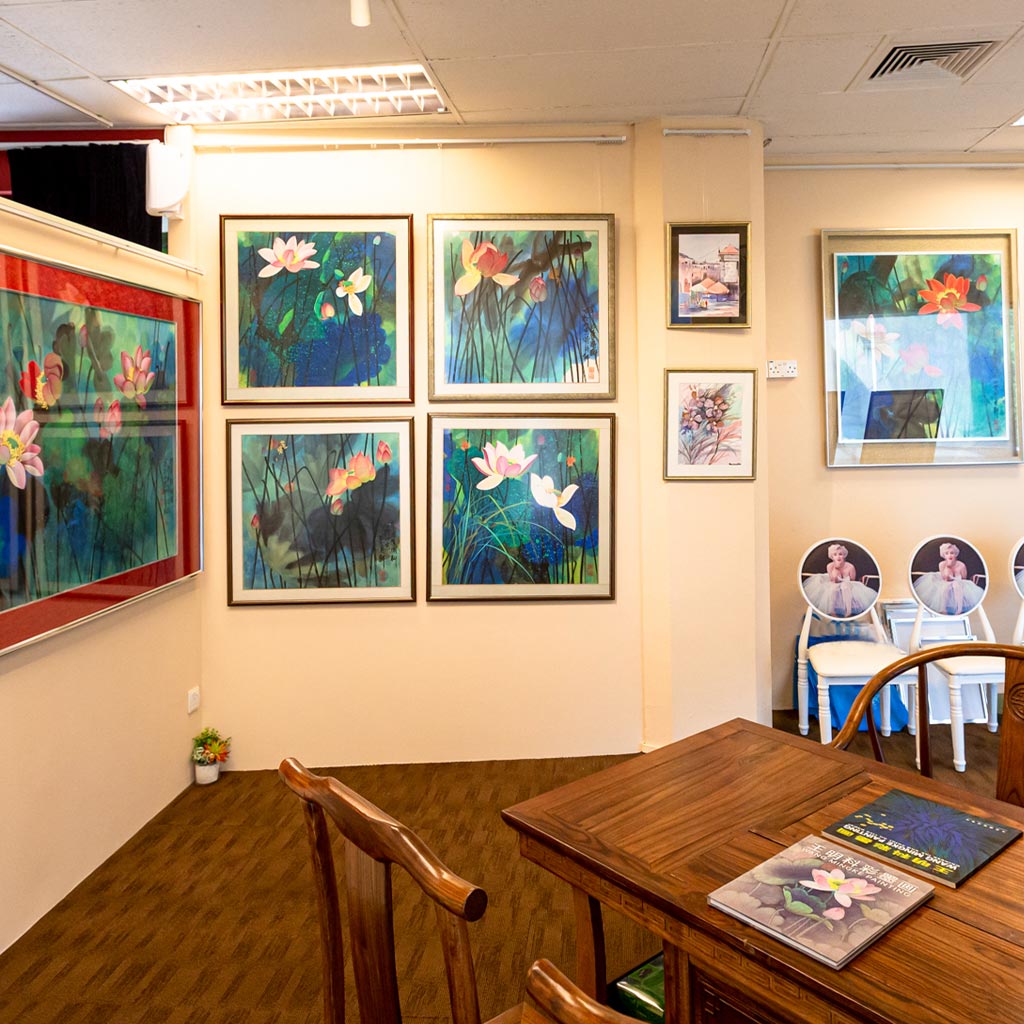 Bellydance Extraordinaire

390 Victoria Street, 03-35/36 Golden Landmark, Singapore, 188061

+65 9126 3420 (Eng) / +65 8333 1583 (中文)

+65 6533 1392

SG91263420