2019 Beginner Techniques Class Schedule
Great news everyone!
Bellydance Extraordinaire brings you a new 2019 timetable for Beginner Belly Dance classes! More frequent classes, giving dance lovers more opportunities to join our sisterhood, make new friends and share the passion for Oriental Dancing together.
Picking up bellydancing has never been easier and more accessible now! It's a great way to keep fit, stay active and build your self-confidence. Suitable for all ages without any dance experience.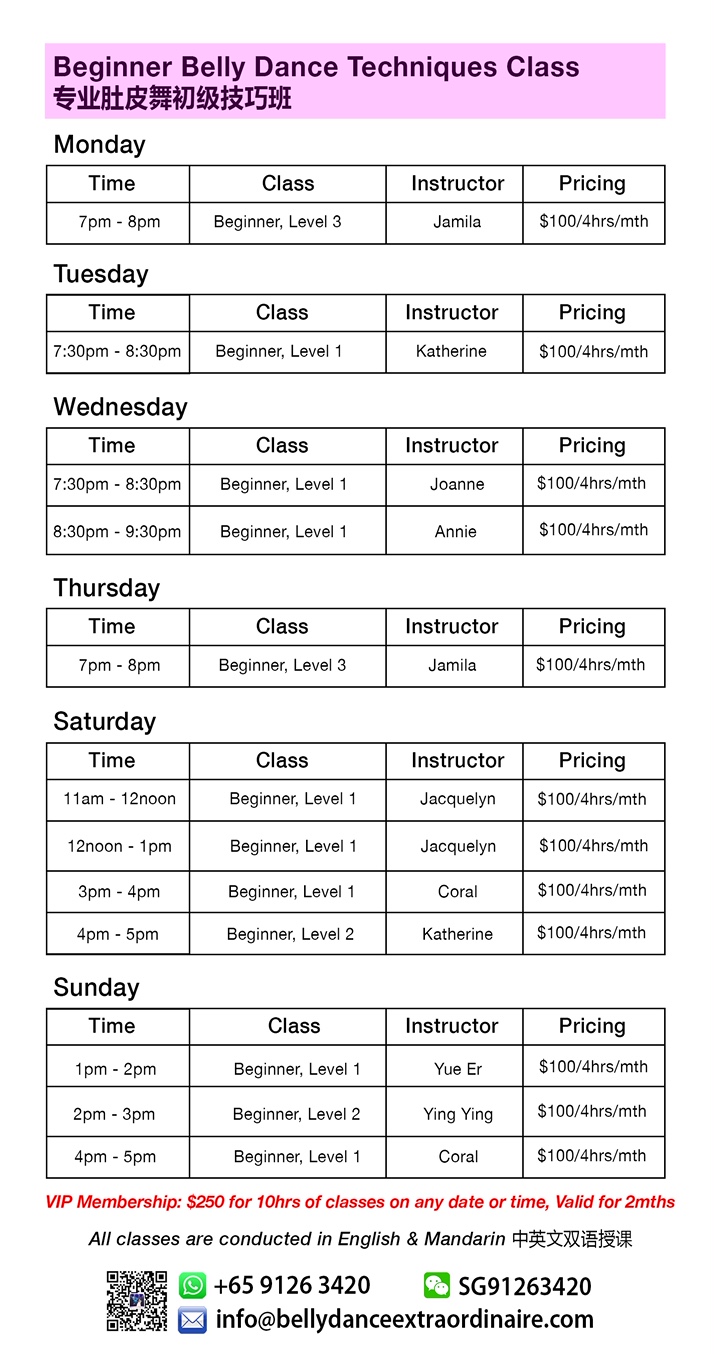 Contact for registration & details:
WhatsApp: 91263420
WeChat: SG91263420
info@bellydanceextraordinaire.com
www.bellydanceextraordinaire.com
www.bellydanceextraordinaire.blogspot.com
Bellydance Extraordinaire

390 Victoria Street, 03-35/36 Golden Landmark, Singapore, 188061

+65 9126 3420 (Eng) / +65 8333 1583 (中文)

+65 6533 1392

SG91263420