Belly Dance Class
Bellydance Extraordinaire teaches a variety of popular styles, from Authentic Egyptian to elegant Modern choreographies. Our classes run daily and we cater to all levels of students. Beginner students will benefit from our strong emphasis on dance basics, while Advanced students can further their skills in live performances. Our lessons are conducted in a fully-equipped, cozy, and air-conditioned dance studio. Class sizes are small, so as to maximize student-teacher interactions and guidance. Rest assured that you are in the good hands of our team of professional and certified dance instructors! Click on our Classes or Gallery to see more!
Benefits to you:
Small class size to maximize your learning exposure 
Guided by Professional dance instructors
Opportunities for Performances
Clear and Detailed explanations (in English & Chinese)
Great for staying Beautiful, Keeping Fit & Making new friends!
Join us for a Trial Class, limited slots available every month!
Contact us to find out more!
Our dance studio is located at 390 Victoria St, 03-35 Golden Landmark (Singapore 188061), a popular shopping mall conveniently located in central downtown - next to Raffles Hospital and a pleasant 5-minute walk from Bugis MRT Station.
Come visit us & see what you are missing out! Click on the Youtube links below for a sample, or drop us an email to find out more!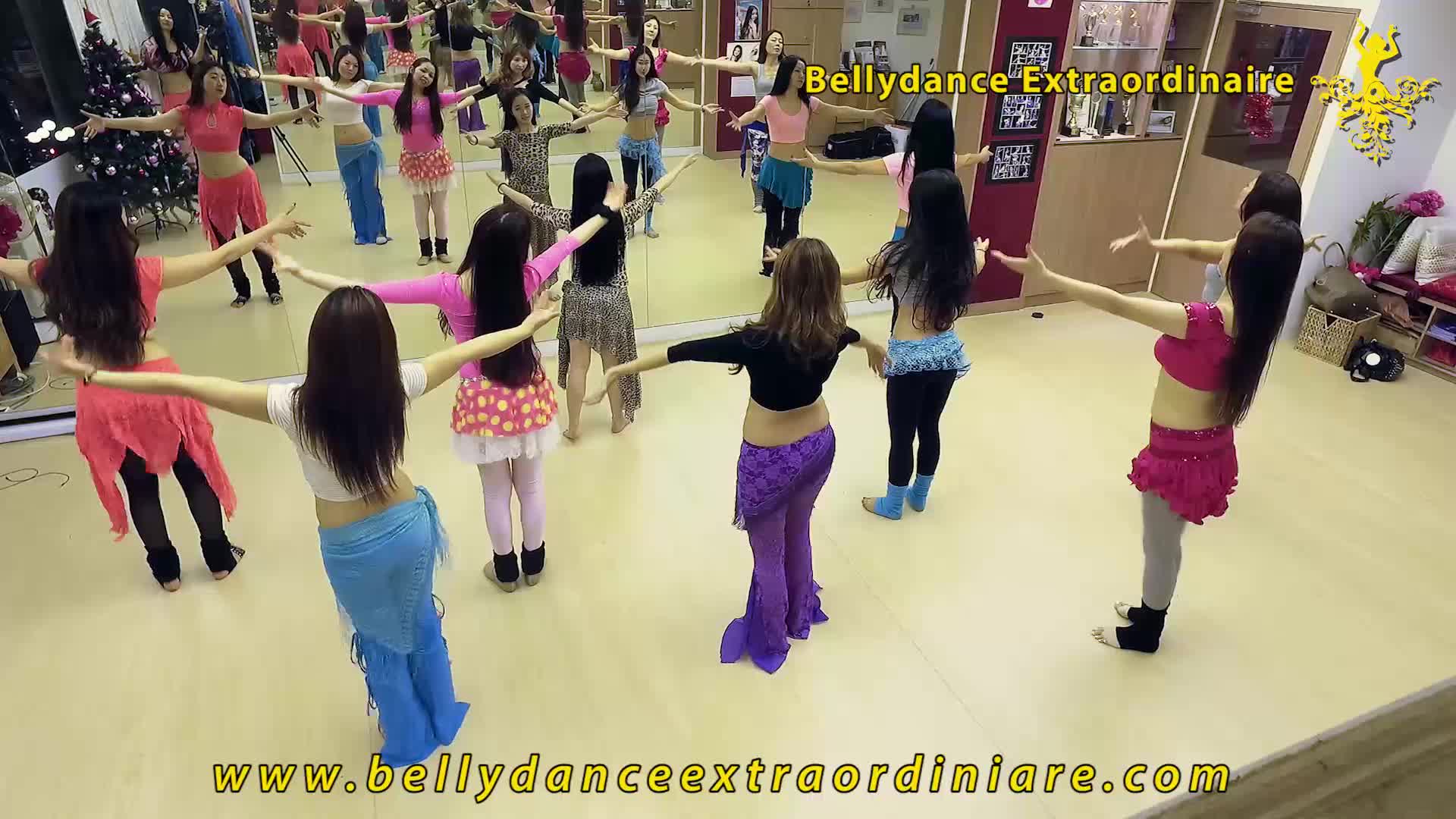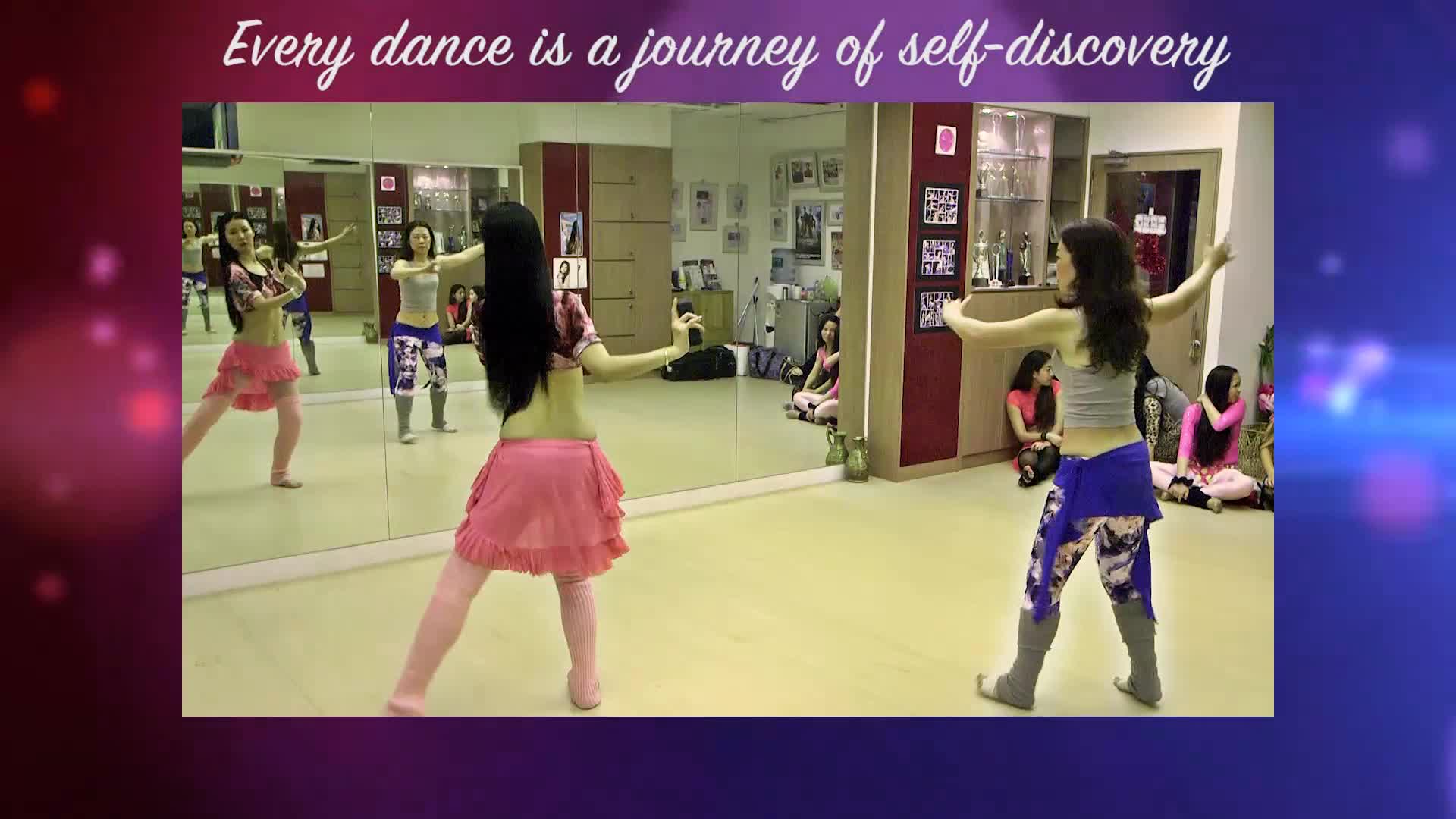 Other Training Videos:
Beginner Techniques Course ($250 / 10 hrs / 8 wks)
Specialized dance techniques classes focused on strengthening and polishing a dancer's core skills. Suitable for Beginner and Intermediate levels. This will enable dancers to perform choreography and movements with confidence, grace and beauty!
Beginner-level Choreography Course ($150 / 6 hrs)
Beginner-level courses are specially designed for those with no dancing background or experience. Through the basic movements of individual body parts (e.g. the head, shoulders, chest, arms, abdomen, hips, legs, etc.) our instructors will guide newcomers step-by-step into the world of Oriental Dance. These include signature belly-dancing moves such as hands-circling, serpentine arm movements, shoulder shimmy, hip shimmy, and many more. These form the basis and foundation for more advance dance styles and performances.
Intermediate-level Choreography Course ($160 / 6 hrs)
Intermediate classes place emphasis on quality of dance, music and rhythm coordination. Use of props such as veils, Isis Wings and Fans will also be taught. At this stage, students will be able to pick up improvisational choreographies and be able to perform simple impromptu dances. Students can also expect to see improvements in their physical fitness and body/muscle control. At the Intermediate stage, there will be many opportunities for stage performances with live audiences.
Advance Choreography Course ($280 / 6 hrs)
Advance courses are specially tailored classes teaching the finer aspects of various Oriental Dance genres and a deeper appreciation for musical melodies/timing. There will be strong emphasis on delivering artistic movements and finishes, from full-body postures and mood, to details such as graceful finger movements and emotional facial expressions. From large-scale stage performances to private gigs - students will acquire the skills and techniques utilized by veteran Dance Masters to draw in, entice and entertain an audience. Students will dance from excellent to perfection!
Private classes
Customized and tailored one-on-one private courses are also available. Have a particular dance style you would like to polish up? Or do you additional extra pointers and guidance on a particular choreography? Perhaps you want to surprise your friends with a dance performance? Get in touch with us to design a unique package tailored to your specific needs!
Bellydance Extraordinaire

390 Victoria Street, 03-35/36 Golden Landmark, Singapore, 188061

+65 9126 3420 (Eng) / +65 8333 1583 (中文)

+65 6533 1392

SG91263420