About Us
Bellydance Extraordinaire (B.E) is the largest & most popular professional Oriental Dance school in Singapore, and we are the organizer of the
World Belly Dance Festival.
We actively promote Oriental Dance to the public as a novel performing art and a wonderful activity that can be learned and enjoyed by all ages. Oriental Dancing cultivates good health, fitness, muscle control and boosts self-confidence. We also believe in drawing out the feminity of the female form through this elegant dance.
Besides providing students with ample opportunities to perform, we are always researching and crafting exciting new choreographies for our classes. Our repertoire include traditional authentic Egyptian & Turkish styles, Folkloric pieces such as Khaleeji, Fusion styles with Chinese veils, Tango, Korean-Pop or Hawaiian influences, and modern Bellydance. For more details about our classes, click Classes on the tab above!
Through the unwavering leadership and passion of the Founder and School Principal, Jamila, and her talented Instructors and in-house performing group - the Bellydance Extraordinaire Star Troupe; B.E has received numerous award citations, positive media reviews and exclusive performance invitations from international celebrities and VIPs.
Some highlights and distinctive "First's" include;
Raised SGD $370,050 in charity funds for the needy (2018)
Raised SGD $112,000 in charity funds for the less fortunarte (2016)
One of top 25 Finalists of "The Dance Floor", featured on Singapore television, Mediacorp Channel 5 (2015)
Organizing Singapore's largest Oriental Dance Festival, the 2015 & 2014 "World Belly Dance Festival"
Exciting performance & duet dance with Taiwanese International Singer, Qi Yu (2012)
Organizing Singapore's very first large-scale Musical Oriental Dance Concert Show, at NUS's University Cultural Centre (2011)
Wonderful performances at Singapore's Formula One Race, Chingay festival (2011) & the Singapore's Youth Olympic Games (2010)
First Oriental Dance school to feature lessons on Singapore television, Mediacorp Channel 8 (2010)
Our audiences include the President of Singapore, Mdm. Halimah Yacob, former Singapore Presidents, Dr. Tony Tan, the late Mr. S.R Nathan, Emeritus Senior Minister Dr. Goh Chok Tong and the late Founding Father of Singapore, Minster Mentor Lee Kuan Yew. Besides large-scale stage works, B.E has also put together many beautiful performances for corporate events, private functions, as well as supporting charitable organizations.
Bellydance Extraordinaire also received many positive reviews on local English and Chinese newspapers, Straits Times and "Lian He Zao Bao", and other magazines and local media.
JAMILA, FOUNDER AND SCHOOL PRINCIPAL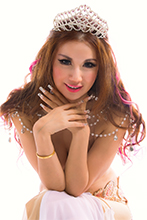 The word Extraordinaire is an adjective word that describes a person who possesses extraordinary skills at a particular discipline. Unlike most English words it is an adjective that comes after the skill - Jamila indeed has such extra-ordinary dancing skills.
Since the age of 8, Jamila trained as a piano player. She acquired an acute skill for musical rhythms and timing. Years later, this provided a strong anchor and basis of her key forte in Oriental Dancing - Originality.
Jamila began learning Oriental Dancing in 2005 under local teachers as well as International Masters. She went to the Middle East, to Cairo/Egypt to learn the traditional styles from the Masters . These teachers include Asmahan, Ahmed Refaat, Aleksei, Dina, Khaled Mahmoud, Mr and Mrs Hossam & Serena Ramzy, Magdy, Mercedes Nieto, Dr. Mo Geddawi, Nour, Prof. Hassan Khalil Orit Maftsir, Madam Raqia Hassan, Serkan Tutar, Tito, Tommy King and many more.
With her versatile talent, Jamila skilfully blends traditional and modern styles of Oriental Dance into lively choreographies of visual beauty. Her speciality is Middle Eastern Classical dance form with props such as Zills, Double Veils, Fan Veils, Poi-Veils, Wing of Isis and Cane.
Jamila made a name for herself in the local Oriental Dance circle when she won the inaugural 2006 Asia Global Belly Dance Competition Solo Championship. To date, she has garnered numerous awards, championships and recognition in both the local and international Oriental Dance industry. Highlights include;
2016
Organized the 2016 World Belly Dance Festival, and helped raised SGD$112,000 in donations for Sian Chay Medical Institute
Invited Star Performer for the 2016 Presidential Charity Show
Star Performer, Judge and Master Teacher at Oriental Festivals in Seoul, South Korea, and Kuala Lumpur, Malaysia.
2015
Organized the 2015 World Belly Dance Festival. Now into it's second year, the 5-day Oriental Festival involved numerous internatinally acclaimed Dance Masters, famous local Oriental Dance artistes, aspiring Competitors (including Children, Adults, Seniors, Amateurs & Professionals), and Participants from around the world, such as Egypt, Hungary, Russia, China, France, Brazil, Japan, South Korea & Malaysia. Member of Parliament for Tampines GRC, Mr & Mrs. Baey Yam Keng, were the invited Guests of Honor.
Star Performer, Judge and Master Teacher at Oriental Festivals in Seoul, South Korea, Shanghai & Xi'an, China, as well as Kuala Lumpur, Malaysia.
2014
Organized Singapore's largest dance festival, the 2014 World Belly Dance Festival. A 5-day mega-event involving performances from many international dance masters, intensive full-day workshops and the world's most comprehensive dance competition. Minister of State and Minister of Health, Dr. Lam Pin Min, was the invited Guest of Honor. Event sponsors include the People's Association, among others.
Special Guest Performer and Master Teacher at Festivals in Shanghai & Xiamen, China.
2013
Championship winner of the Traditional and Fusion categories in the Rakkas Istanbul International Oriental Dance Festival - one of the largest and best dance festivals recognized internationally.
Voted as World Bellydance Star.
Participated in "So You Think You Can Dance", Shanghai/China.
Performed in the "舞出我人生" Live Show, aired on China CCTV.
Guest performer and teacher at the Nile Group, Beijing/China.
2012
Performed at Singapore's Chinese Embassy.
Organized a unique musical drama show with a Cleopatra theme, entitled "穿越 (Chuan Yue)".
Performed in a live dance duet with Taiwanese International singer Qi Yu. The show had an audience in excess of 7,000.
Performed in the "Sheng Siong Live Show", aired on local television, Mediacorp Channel 8.
2011
Performed in Singapore's Chingay Festival
Organized Singapore's first large-scale Oriental Dance Musical Concert show at the National University of Singapore

Silver and Bronze medal winner in the Traditional and Fusion categories, respectively, at Korea's International Belly Dance Competition
2010
First instructor in Singapore to conduct Oriental Dance lessons over the air on local television, Mediacorp Channel 8.
Participated in "One Moment of Glory", aired on local television, Mediacorp Channel 5.
Both shows received very high ratings.
Performed in the Closing festival of Singapore's Youth Olympic Games.
2009
Represented Singapore in the "Golden Flower Beauty Pageant" on Vietnam's HCM television station
Guest performer for China's Guangxi Satellite television station and speaker for Art of Belly Dancing
Other countries that Jamila has been invited to teach and perform include Malaysia, Vietnam, China, Korea and Turkey. She is also active with several local charity organizations and continually supports them with shows and performances.
Among the many celebrities and VIP guests that Jamila worked with, she has had the pleasure to have former Singapore President Mr. S.R Nathan, Emeritus Senior Minister Dr. Goh Chok Tong and former Minster Mentor Mr Lee Kuan Yew as her audience.
Jamila performs over a 100 live-shows every year and choreographed countless well-accepted dance pieces. Her dance style has been idolized, repeated and taught the world-over by many others. To date, Jamila has over 95,000 Facebook Likes and a Following in excess of 60,000. She continues to press forward, continually shaping the Oriental Dance scene with her unquenchable passion and distinct choreography style.
Jamila's thoughts on Oriental Dance
"Oriental Dance is not only an exercise but an Art form. It's filled with beauty and spiritual enlightenment. On this path, I made many friendships. These are friendships that share the same passion as I have for dancing - and they have given me many wonderful moments of everlasting memories.
To me, the world is beautiful. There is only one dream: to dance with freedom and heart. This passion for dancing gives us a better understanding of ourselves and an everlasting inspiration of life."
To hire Jamila for events or classes:
WeChat: SG91263420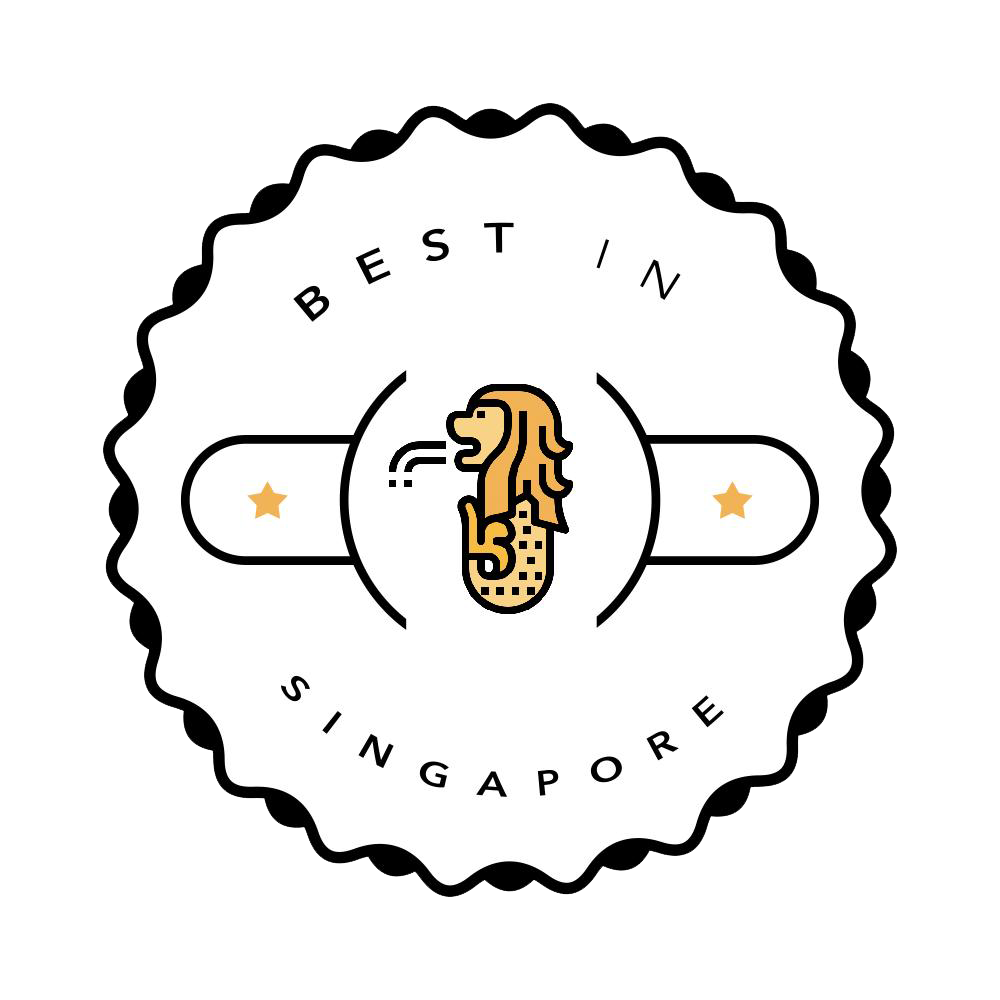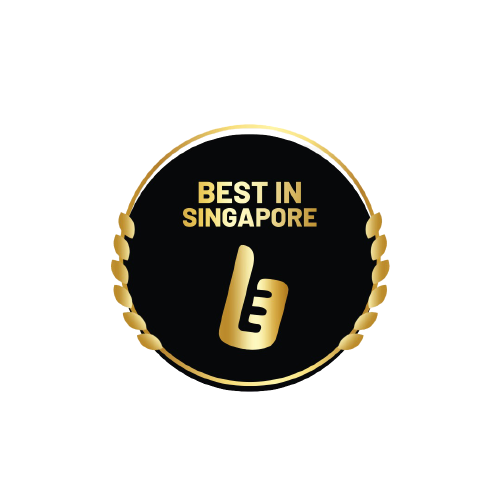 Bellydance Extraordinaire

390 Victoria Street, 03-35/36 Golden Landmark, Singapore, 188061

+65 9126 3420 (Eng) / +65 8333 1583 (中文)

+65 6533 1392

SG91263420