Bellydance Extraordinaire raises over half a million in charity funds
Having dedicated 10 years to teaching and promoting Oriental Dance, Bellydance Extraordinaire (BE) is the largest and most popular professional Oriental Dance School in Singapore. This beautiful dance is promoted by BE in creative and innovative ways. In 2016 and 2018, BE has helped to raise a total of over SGD$500,000 in charity funds for Sian Chay Medical Institution.
As the Founder of Bellydance Extraordinaire and organiser of the World Belly Dance Festival, Jamila hopes that beautiful dance performances will generate positive energies for compassion. This positive energy for physical beauty comes from dancing and inner beauty comes from the heart. When we help others, we also help ourselves physically, mentally and spiritually. This is life's greatest achievement.
Contact:
WhatsApp: 91263420
info@bellydanceextraordinaire.com
www.bellydanceextraordinaire.com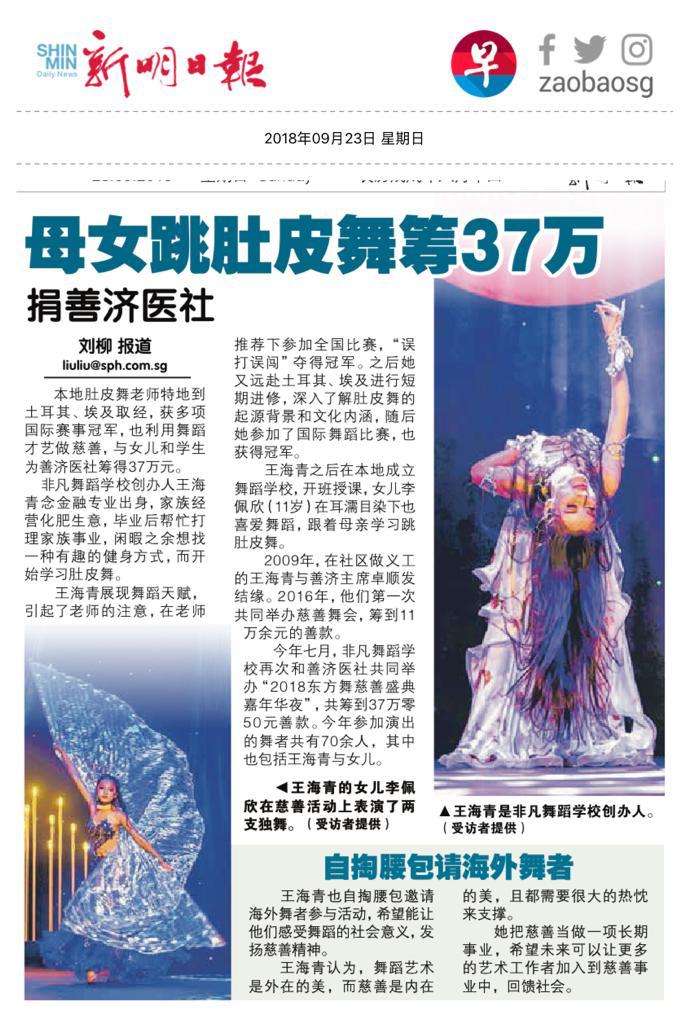 Bellydance Extraordinaire

390 Victoria Street, 03-35/36 Golden Landmark, Singapore, 188061

+65 9126 3420 (Eng) / +65 8333 1583 (中文)

+65 6533 1392

SG91263420